I'm still on the tree of a music career, just hanging out on a different branch at the beach.
A few years ago, I wrote about how much I think about time. I wrote a blog post called "Musical Time and Expression Part 1: How to Define Tempo, Pacing, and Timing." Over the past few weeks I've been thinking about time and life and how over the past decade the tempo of my life was speeding at a pace I couldn't sustain.
Exhausted
I was exhausted. While I had a thriving career performing and teaching, I couldn't help but feel like something was off and I needed to explore other options. I was so tired, I felt like I could see the writing on the wall, but couldn't read it clearly. Something had to change, but I didn't know what or how. I was on an unsustainable path and wanted to stretch my wings and fly to a new tree branch.
Same Tree, New Branch
In November of 2022, a job opening came up that piqued my interest: Executive Director of the Amelia Island Chamber Music Festival. Spoiler alert, I applied, got, and took the job. I interviewed in January and started working in February. It was a whirlwind!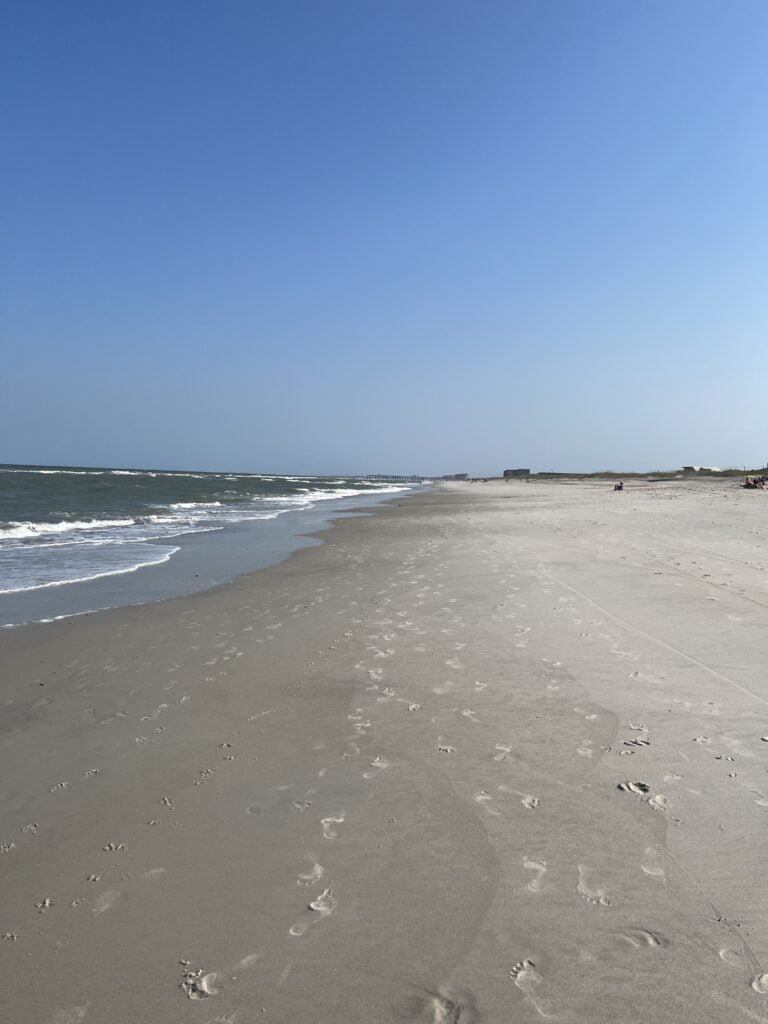 Now that I'm here, I'm meeting new people, doing work I've done before but in a new way, and learning new things. I've spent four months stretching out of my comfort zone, and getting clarity on this new direction I'm heading in. However, it has shifted how I spend my time on a day to day basis. I started the job mid season, so it was really busy and the learning curve was sharp. I, however, tried every day to do my best and use my instincts to tackle new challenges…they continue to arise daily. Luckily, being an educator, program creator, camp administrator, and a performer prepared me for this job in ways I couldn't have known they would!
My Background
My background as an educator and performer has really come in handy. As an educator I interact with people of all backgrounds, abilities, and personalities. As a performer and professional musician I learned to be agile, flexible, and ready for any challenge that came my way. Freelance musicians are scrappy y'all. Some things that educators and freelance professional musicians have in common is their crazy ability to plan, multi-task, and handle logistics. As a self employed musician, I was my own agent, marketing manager, scheduler, secretary, advocate, cheerleader, and event planner. As a teacher I've set up more classrooms, stages, and work spaces than I can count. These are ALL skills and experiences that helped prepare me for this job.
Part of what I do now is interact with musicians, their agents, venues, piano movers, donors, volunteers, and board members.
Before the job…
People ask me all the time what I did before I got here and why I took this job. I tell them about being a professor and performer, but then point out that as a musician it is all connected. I frequently use the tree analogy.
This job is just a different branch on the tree I've always been on. While I haven't gotten to perform yet or build a new student base, I'm working on learning this job, learning the community, learning the festival and getting my bearings. I have no intention of giving up playing or teaching.I keep reminding myself that the skills I've developed since I was 9 years old aren't just going away. This is an opportunity for growth and to give back to a community that helped launch my college education and early career. You see, coming back here is coming back to where I met my college professor Beth Newdome. It is where I met and played for James Duhham and got to hear the American String Quartet, the Guarneri String Quartet, Hilary Hahn, and many many others as a teenager. The festival had a deep impact on me.
Behind the scenes…stories to come!
Over the next few weeks and months, I'll be writing more about my experience and sharing some hilarious stories. One of the fun things about being behind the scenes instead of being on stage is getting to interact with people and learn all the tiny details that go into presenting a performance. Logistics are now my life. This doesn't mean that I've given up on my performing or educational passions. More on that soon…but know that for now I'm still on the music career tree, just hanging out on a different branch.